Logg for Desktop
Create loggs from your desktop, see your reminders and calendar.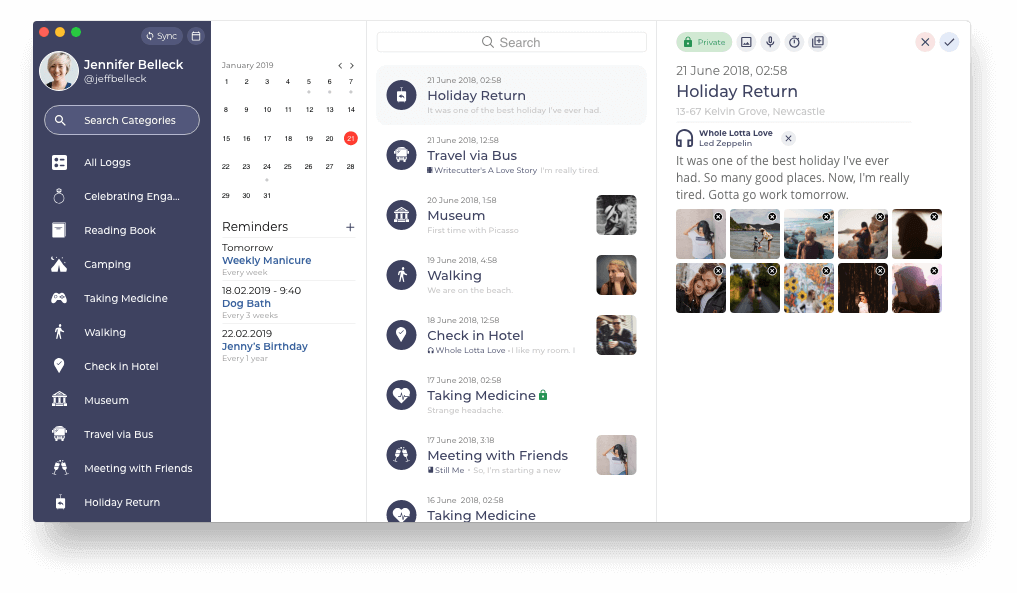 Coming Soon
for MacOS, Windows and Linux

Easily access
your loggs
See more loggs
with list view.

Filter
Instantly
Filter your loggs by date
or category.

Logg your moments
with more details
Bigger logg detail screen for
writing more.

Remember with
Reminders
Reminders always in front
under the calendar.

The calendar is
always near
Filter your loggs by date with
calendar next to the list view.
Search in
your loggs quickly
Search your loggs from the
top of your logg list.