Calendar View in Logg
Logg has a calendar view, you can see your activities in a calendar view moreover you can create loggs directly using the calendar.
Logg what you want to remember whenever you want.
The Logg calendar consists of a statistical summary of your diary and your life.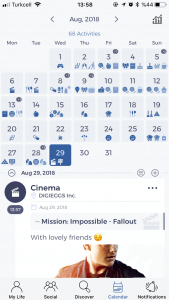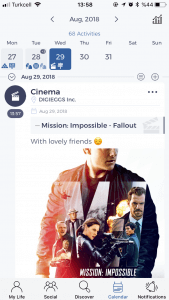 In the day,
A week before,
A month before,
Even you can find out what you did years before from the logg calendar and you can navigate between your loggs.
In the calendar, you can view the history-based loggs and edit them.
You can add your notes, memories you want to remember.
And you can create backlogg.  If you are interested, you can read about backlogg from here.
You can access the calendar by clicking

the icon at the bottom of the screen and you can perform all the operations listed above.
Passing to Statistics Screen from Calendar View
You can also switch to the statistics screen by clicking on the statistic icon in the upper right corner of the calendar screen.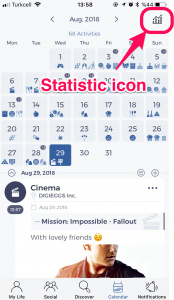 On this screen, you can also follow yourself with a statistically different perspective.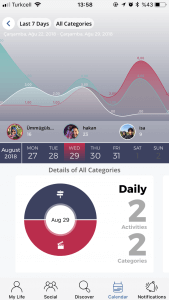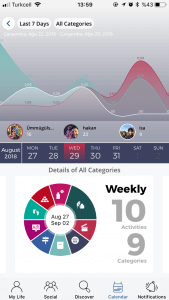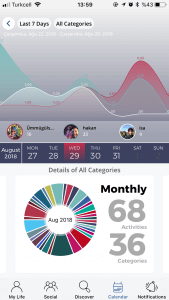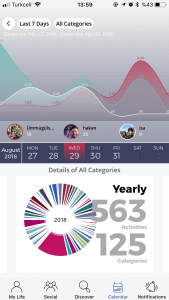 Calendar view and statistics screen are great improvements. Your diary is even more useful with them. Logg will grow and become more beautiful all the time.
Continue to follow us.
Have a nice day Logglovers  🙂