Long waited Logg Desktop beta is online! Our application that brings Logg to the desktop invites you to the MacOS version beta.
You are the focus on the desktop!
With Logg Desktop, you can track, search and create new loggs. Logg Desktop lets you focus entirely on your own life without social interactions.
How to login?
From the Profile screen of your Logg mobile application, enter the Settings menu and press Logg Desktop. Open Logg on the desktop and read the QR code on the screen with your phone. That's it. It's that easy to get into Logg Desktop. You don't have to deal with passwords and emails.
Desktop Interface
Logg Desktop makes the most of the space on the desktop. You can easily access your loggs and view their details.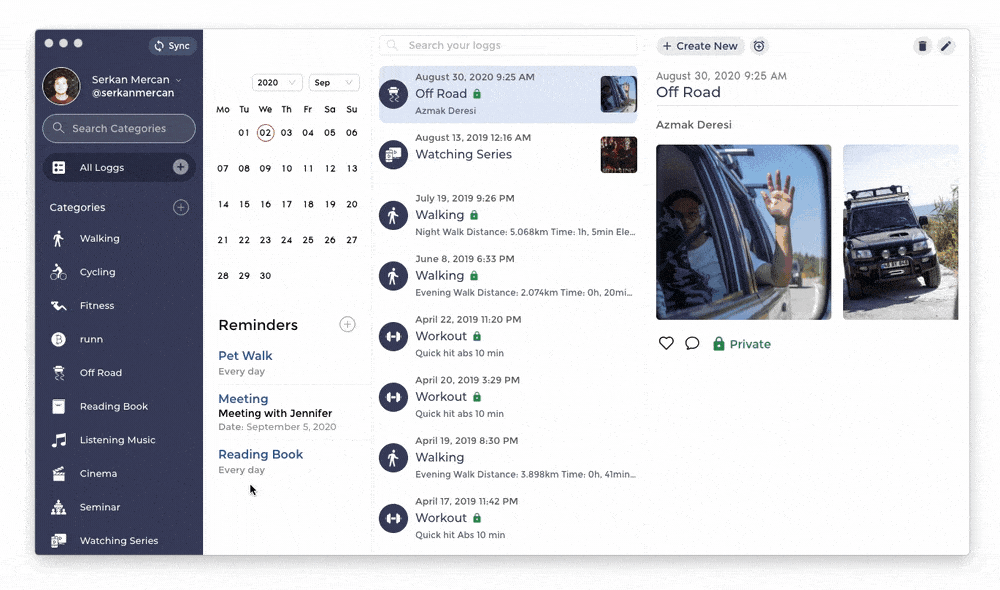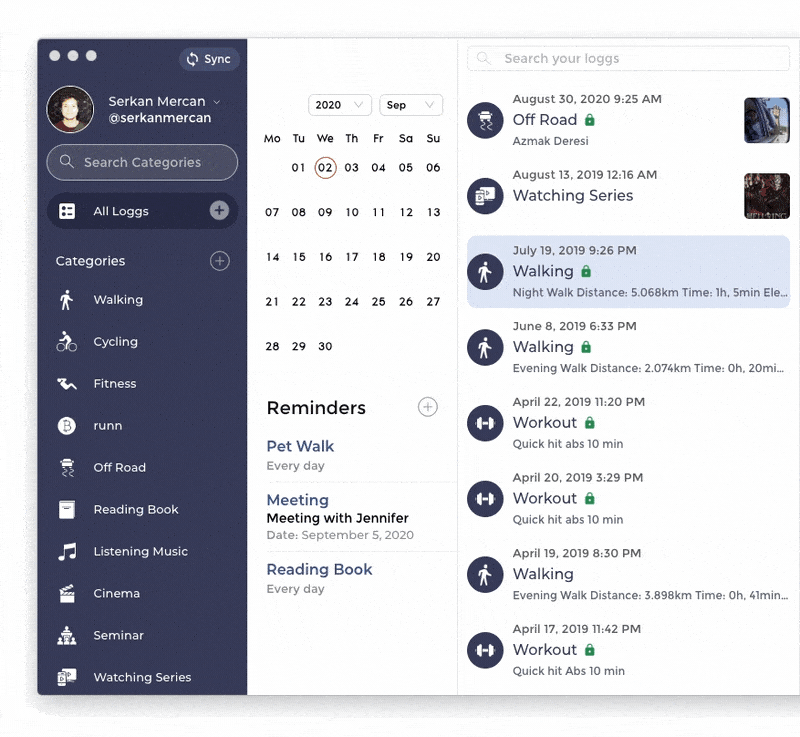 1.Categories
You can quickly access the category you want to create or filter a logg from on the left menu. You can press the category to filter it, or you can highlight the category and press the plus button to create a logg.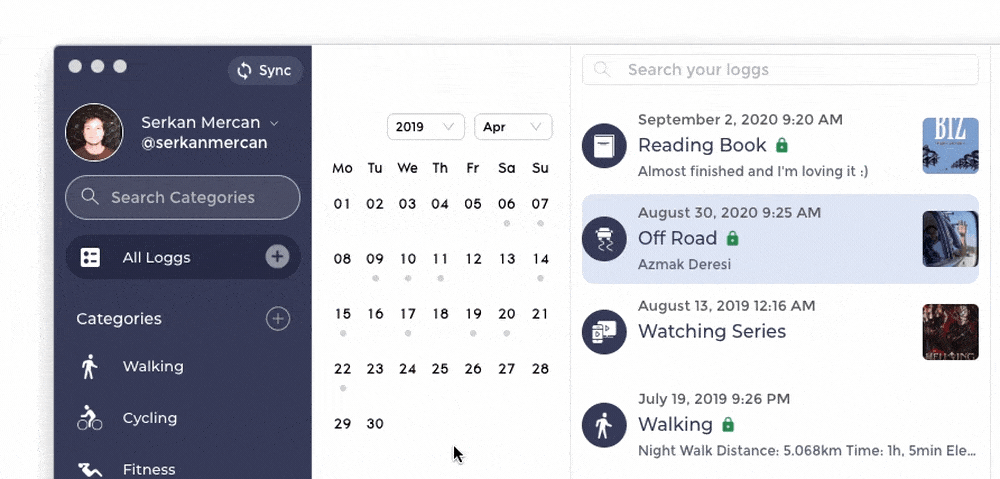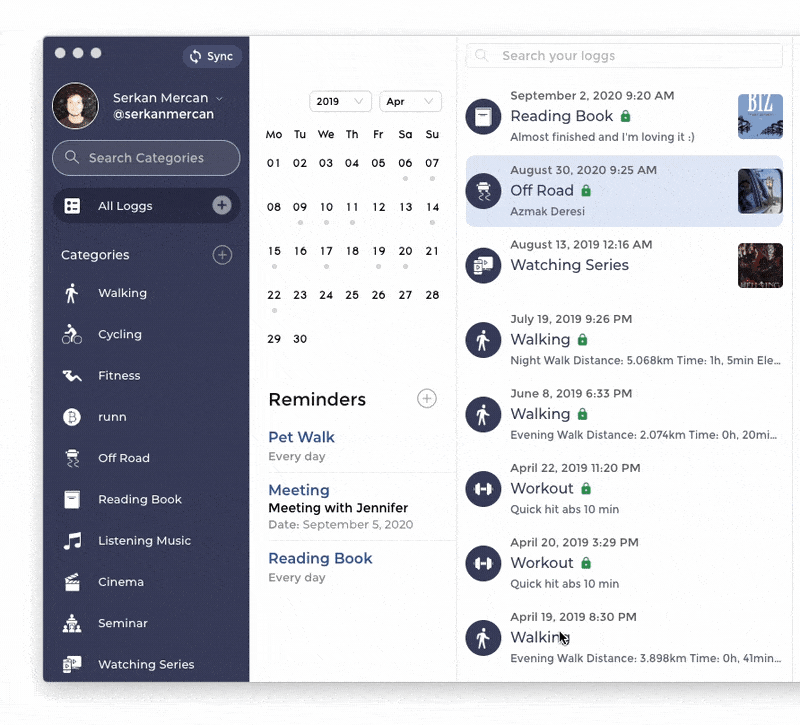 2.Calendar and Reminders
With the calendar field, you can return to the date you want quickly and view the log of that day. You can find the reminders and calendar you have set up just below the calendar and set a new reminder.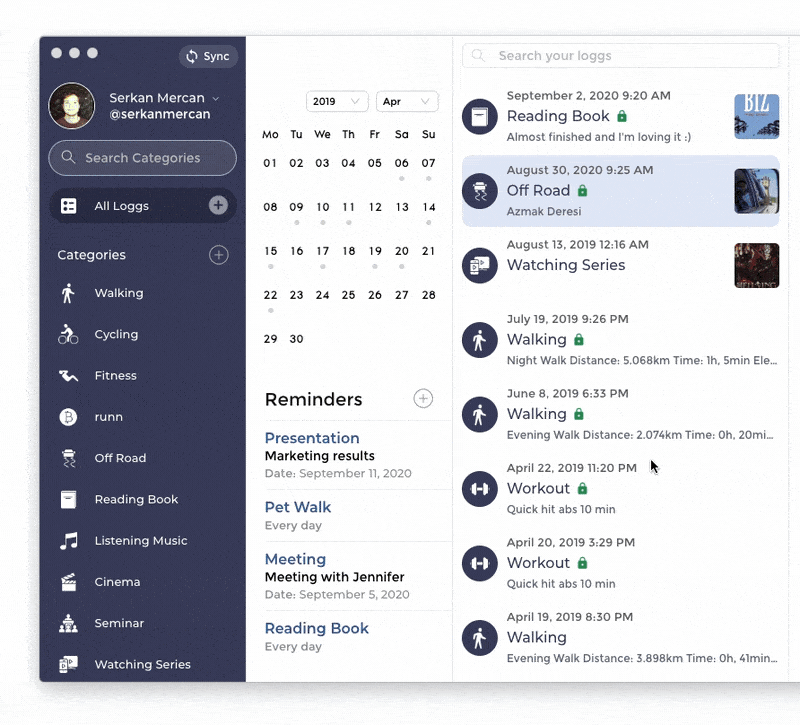 3.Logg List
In this section, you can view all your logs in a list or you can search with the search bar above the section. You can also list the dates or categories you have filtered here and cancel the filter.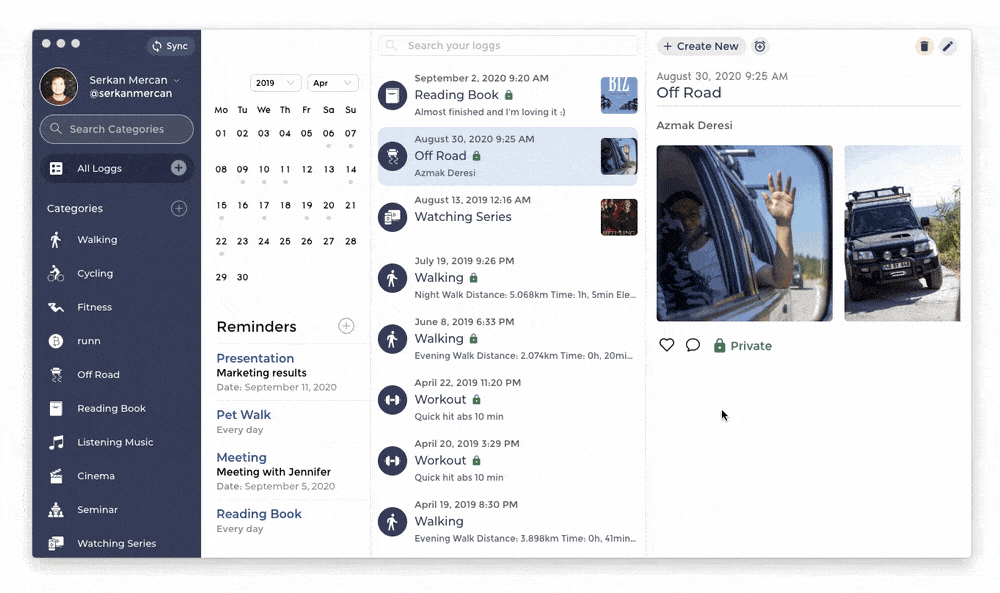 4.Logg Details
Details of the logg you have selected from the list are displayed in this last section. You can view the details as well as edit. If you want to create a new Logg, you can select your category from the categories column, enter the details in the Logg detail field and create a new Logg.
Aiming to help organize the lives of those who spend a long time in front of the computer, Logg Desktop will allow you to save your life wherever you are.
Update: You can download the Desktop version for MacOS from https://www.loggyourlife.com/desktop/