How to Set Reminder?
We use reminders for projects, appointments, and anything else that we want to keep track of.
Create reminders for any kind of activities. Stop forgetting your duties and easily create a reminder.
Now I will tell you how to set a reminder of Logg.
Reminder on Logg
And without a reminder a logg is unthinkable! The reminder is a lifesaver. It is the perfect tool for busy and forgetful people. You can create a reminder logg using the left menu. Now, you can leave the remind job to Logg.
Use favorite categories menu, you can open it with a right swipe on screen in the MyLife tab or just tapping on the star button, star button is also in the top left corner at MyLife tab.
Then tab on the main category.
Select a subcategory after then it will show you a pink menu.
You can find a reminder over there.
Where is my reminder on Logg?
You can find your reminder when you press Notification tab you will see top right corner of the page which "Reminders" section.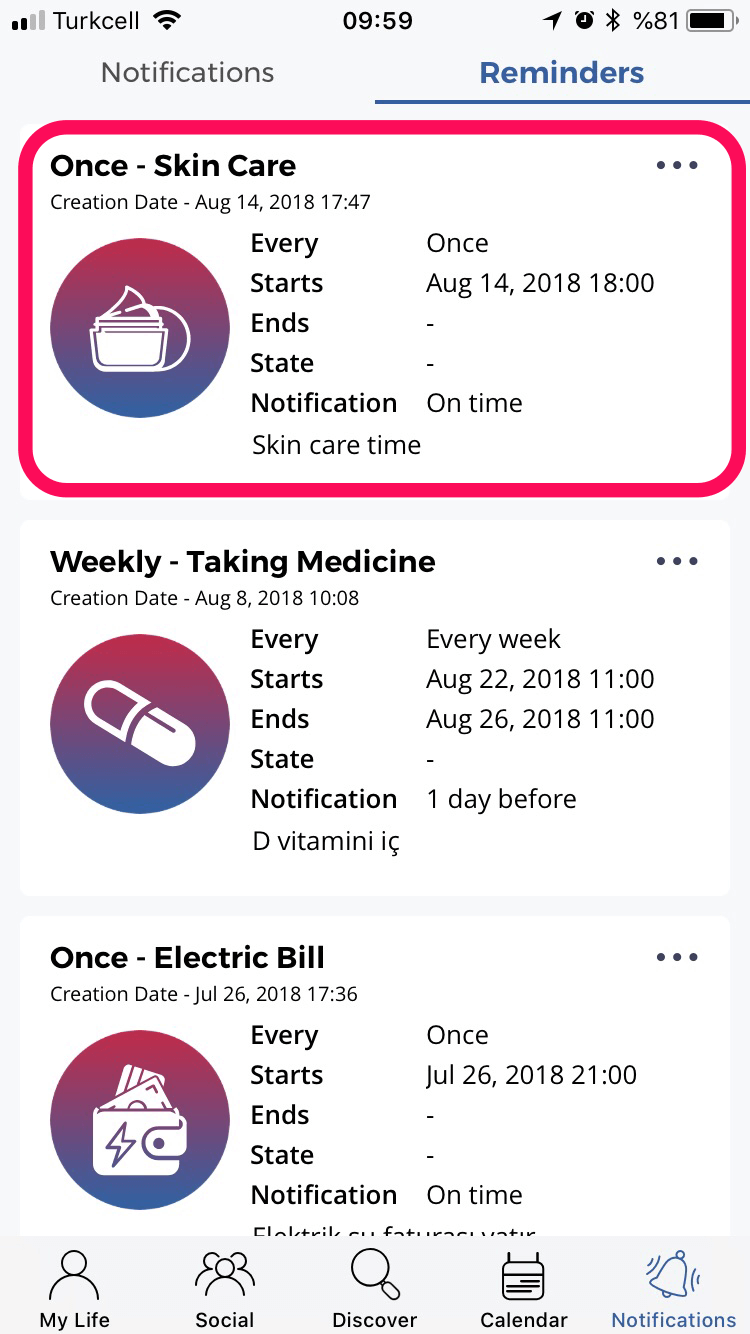 If you want to learn the basics of Logg, you can read the blog right here.
Hope to see you again Logglovers 🙂